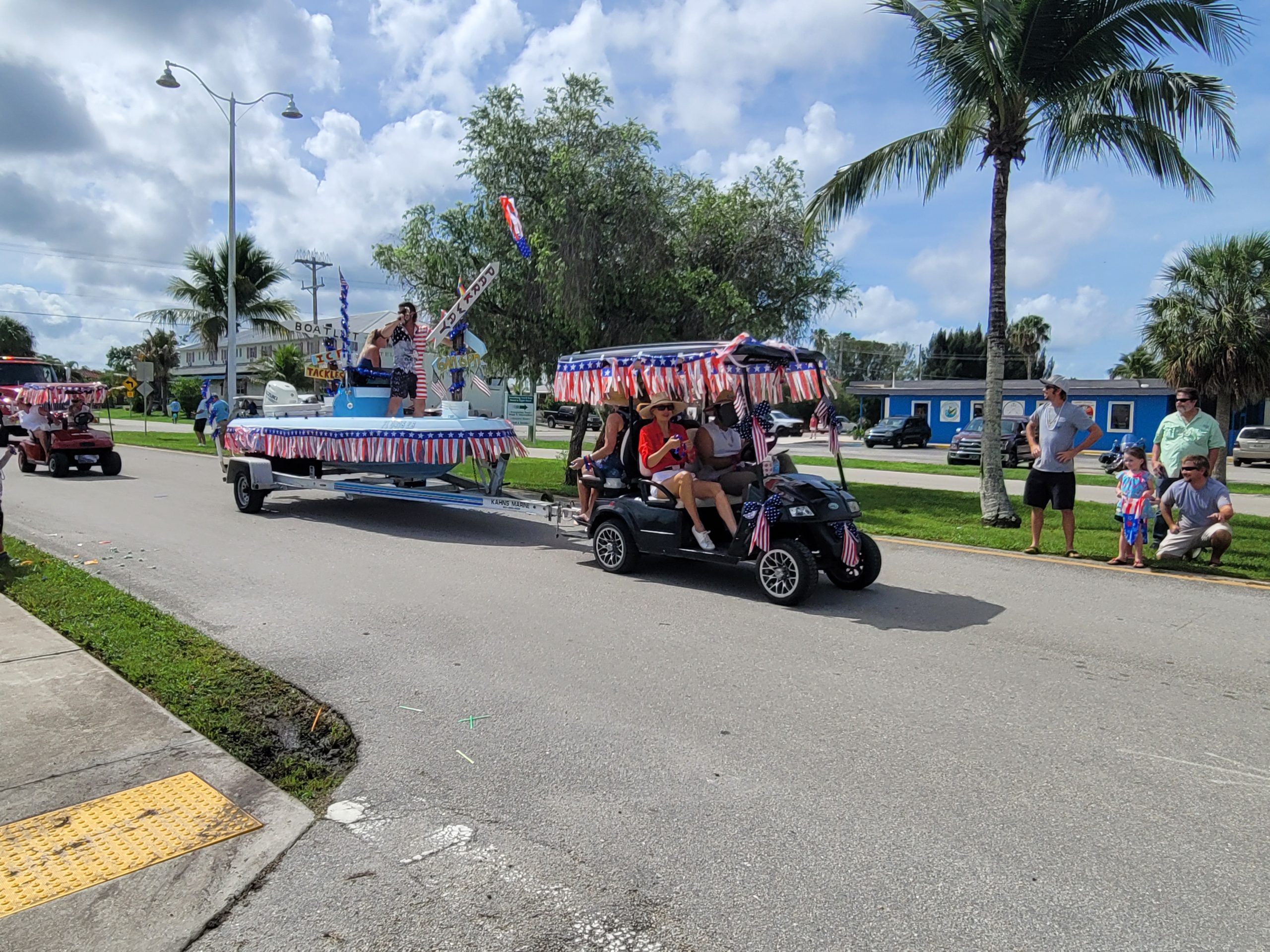 Happy 4th of July
Independence Day Celebration
July 2, 2022
It's never too early to put an amazing fireworks display, parade, and an all-around great family day on your calendar!
     This year's theme is Red, White & Blue, so use that for inspiration in designing your amazing parade float, golf cart, or whatever your mind can think of!
     This year's celebration will start with a "bang" promptly at 10 am.  The full day's schedule is:
10:00 am:  Opening Ceremony
10:30 am:  Parade
11:00 am:  Booths Open at McLeod Park
11:30 am:  Kids Contests at Park
12:30 pm:  Raffle Winners Announced
  9:00 pm:  Amazing Fireworks
     The Everglades Lions Club will be providing hotdogs, chips, and a beverage to those in attendance (at McLeod Park).
     Each year the fireworks are paid for by generous donations taken in boxes placed in local businesses or those directly sent to the City for the festivities.  The cost for fireworks has gone up considerably this year and we need your help!
     If you would like to contribute to this year's celebration, please send a check to the City of Everglades City, and put "fireworks" in the memo section.  Mail it to PO Box 110, Everglades City, 34139.
Thank you for your support!
Free